Erotic massage salon "Afina" invites you to experience a holiday worthy of emperors and kings of antiquity. Escape from the oppressive everyday life and give yourself an incomparable pleasure of relaxation from our gentle masseuses.
Erotic massage
Erotic massage Kiev is a massage performed by a completely naked masseuse in a professionally equipped office. Such manipulations include light and intense stroking, kisses, caresses with hands and other parts of the female body; if the client wishes, the program can be supplemented, for example, with a general healing massage. The main goal of this service is to provide the client with pleasure and maximum relaxation. .
Call around the clock +38 073 696 95 69
Why you should visit our salon "Afina"?
Regardless of whether you are planning to come to an intimate massage for the first time in Kiev, or a similar experience has already been in your practice, we strive to offer our clients the most comfortable conditions that will immediately get rid of conventions. The staff of the salon "Afina" employs experienced girls, for whom the wishes of the guests occupy a high place. They will help to maximize liberation even for those clients who, for whatever reason, were afraid to completely relax. A wide range of additional services will surely delight sophisticated guests.
We are always ready to provide preliminary consultations if you have any questions regarding a future session, as well as guarantee complete safety during and after procedures. In addition, the following privileges are available to you:
Separate entrance

(Our salon has a separate entrance from the street. This makes it possible at any time of the day not to meet the residents of the house, overly curious concierges, security guards, etc.);

Parking in the center of Kiev

(convenient location of the salon – in the very center of Kiev near Independence Square and its own reserved parking, always available to our clients);

Shower in every room

(Each room of our salon has a shower. Therefore, you will not bump into other clients in the corridor, you do not need to wait until the bathroom is empty.);

Beautiful girls

(beautiful, young, very competent girls masseuses who know how to do erotic massage);

Around the clock

(we work around the clock 24/7, and offer erotic massage services on-site).
Erotic massage in the Afina salon
It is one of the best and most enjoyable ways to relax, relieve stress and gain positive energy. It's like a little vacation that helps you "recharge" in a short time.
The subtleties of erotic massage
Sexual massage is the simplest way to relax the body, and also one of the direct methods of establishing a deep connection with another person. Massage is also a way of expressing love and compassion and plays an important role among the arts of love.
The main principle of massage is the need to create an equal balance of energy in the body: one should not massage only one part of the body, forgetting about other parts, but while stimulating one side of the body, one should not forget about the corresponding meridians of the other side.
General erotic massage Lviv is one of the best tonics, and an excellent way to get to know the peculiarities of the erogenous zones of a loved one. Massage, like a love game, should be mutual. It is preferable to indicate the places where the massage will be especially pleasant, making unintelligible sounds, rather than words, since specific instructions such as "a little down with the left hand" can weaken the erotic effect. Over time, a personal code for sounds and movements will develop. In an intimate setting, massage is independent of prescribed rules or techniques. Competence is largely intuitive and arises spontaneously, provided that a sense of trust prevails.
Healing and relaxing massage should be an integral part of a love relationship. Used during the initial stage of love play, it will relieve the body of accumulated tension and bring it into a state of relaxation. They use massage to express their emotions: there is no need to be afraid to pour out feelings through your fingertips.
Effective massage can range from deep muscular manipulation to simple palms. The secret of its effectiveness lies in the intention, concentration and confidence of the person performing the massage, combined with the trust of the person being massaged. The palms of a person emit a kind of "electrical charge" that can positively affect the vital energies of the "patient".
Massage can be used for healing, relaxation and general toning of partners' bodies; it is also one of the most powerful means of erotic awakening. It can serve to sublimate and concentrate sexual energy as one of the essential aspects of preplay.
In the methods developed in the harems of the East, the whole body is massaged by the bodies of others. This technique is referred to today as "oriental", and in it the body of the recipient is rubbed entirely with the active body of the partner. Both bodies are smeared with scented oil or soap suds; then the masseur or masseuse lies on top and uses her body to stimulate and revitalize the partner's body. Elbows, knees, hips, chest, chin, forehead, feet and other parts of the body – everything works.
This method of sensual massage can culminate in a love game, or it can itself be one of the acts of loving service. It has long been a favorite of ancient rulers, and nowadays it is approved by businessmen in the East. It can be successfully practiced by a modern couple, preferably in an exotic setting, to the accompaniment of music, either in turn or as a special service for their partner. Its benefits will be felt by both parties, whoever is in the active role.
Use slightly warmed oils during the massage (especially in winter). Many types of massage oils are commercially available, but the ones you mix yourself work very well. Opt for a non-sticky base oil, such as sesame oil, and add some essential oils from flowers or herbs – sandalwood, rose, jasmine, thyme, lavender, rosemary, and patchouli oil – to it – the options depend on your individual preferences and desires.
Baby oil is a good base for work because it is easy to get and completely clean (no impurities). Almond oil is good for the head, palms, feet and especially the eyes. Indian massage oil known as "Amla" has a beneficial effect.
With massage, you can prove yourself as a creator and a true inventor. For a loving couple, the art of massage is a rewarding and enjoyable way of serving one another.
5 reasons to visit an erotic massage in the Athena salon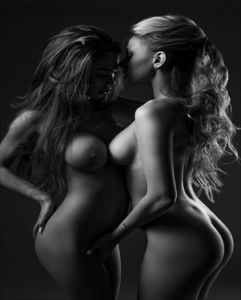 Release negative energy and renew your inner strength with a sensual erotic massage performed by professional hands of a beautiful girl.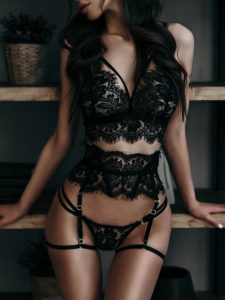 Each client receives special attention and can completely relax in the pleasant atmosphere of an incredibly comfortable room. Our employees are educated and qualified, so you will be in professional hands and have an unforgettable experience.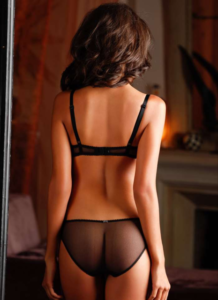 First of all, you will get an incredible vacation that all residents of such a large and noisy city like Kiev need. The massage will release the tension in the muscles, so the whole body will relax. You will feel reborn in just an hour.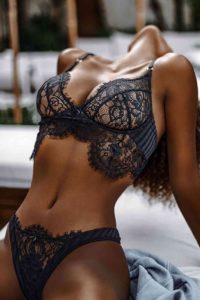 Erotic pleasure during erotic massage helps in the restoration of energy channels. Thus, you receive not only physical pleasure, but also emotional refreshment. This does not discount the health benefits of massage treatments.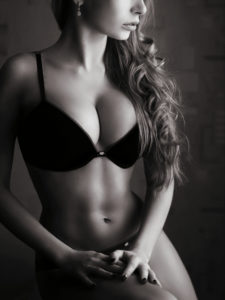 Beautiful and well-groomed girls will surely satisfy all your innermost needs and again and again will lead you to the highest point of sexual euphoria.
Erotic massage – feel a surge of vivacity!
A series of weekdays, alternating one after another, evoke despondency. However, it is quite possible to make the day truly bright and unforgettable. If you are thinking how this can be realized, and you lack imagination, trust the professionals, whose skills and skillful hands will not leave you indifferent.
Erotic massage technique and basic techniques used by specialists
In any large city, including Kiev, you can find a place that will become your little heavenly enchanting island. You will move geographically not physically, but mentally. This is exactly the effect that can be achieved if skillful hands work with every point of your body. Masseuses will do everything to feel real magic, where specialists act as magicians – the abilities of the hands and their effects on the body will pleasantly surprise you and make you regular customers of the Afina salon.
When the masseuses of the salon work on your body, you will feel how every centimeter gradually begins to obey not the mind, but the momentary emerging emotions that will gradually be able to take over you completely.
Eromassage from professionals is an opportunity to plunge into another reality.
Fears gradually go away, the embarrassment that can cause erotic massage for new clients is also forgotten. In a matter of minutes you will feel a state of absolute happiness. For this you do not need any unusual things – it is enough to use the services of the professionals of the Athena salon. Soft touches with gentle hands of masseuses effectively relieve stress, and the body asks for "supplements" that it can receive immediately. It should be remembered that erotic massage does not imply sexual contact at all. Under the influence of the hands, the man wakes up additional desires and his potential becomes more powerful. Our experienced masseuses know how to successfully use all the most relevant massage techniques with erotic overtones. It is for this reason that regular customers are happy to return again and again to these feelings, wanting to re-experience them.
A marathon of pleasures and a range of feelings from the professionals of the Afina salon
Masseuses know how to find an individual approach to absolutely every client. They will find its most sensitive points, which will make the erotic massage more effective. Each client has his own preferences, he reacts especially sensitively to some touches – a little patience, and you will get what you subconsciously desire. Each movement should bring complete comfort, this will continue until you feel the onset of complete ecstasy and transfer into a state of euphoria.
We keep confidential information about each of our clients, whether he is a newbie or a regular visitor. Thanks to the reverent approach to each, we are recommended by those who can already appreciate all our capabilities to the fullest. Now you also have this chance – contact the Athena salon and enjoy the skills of our masseuses who will not leave you indifferent.